BEST PORT WINE CELLARS IN GAIA
Visit Taylor's Port Cellars in Porto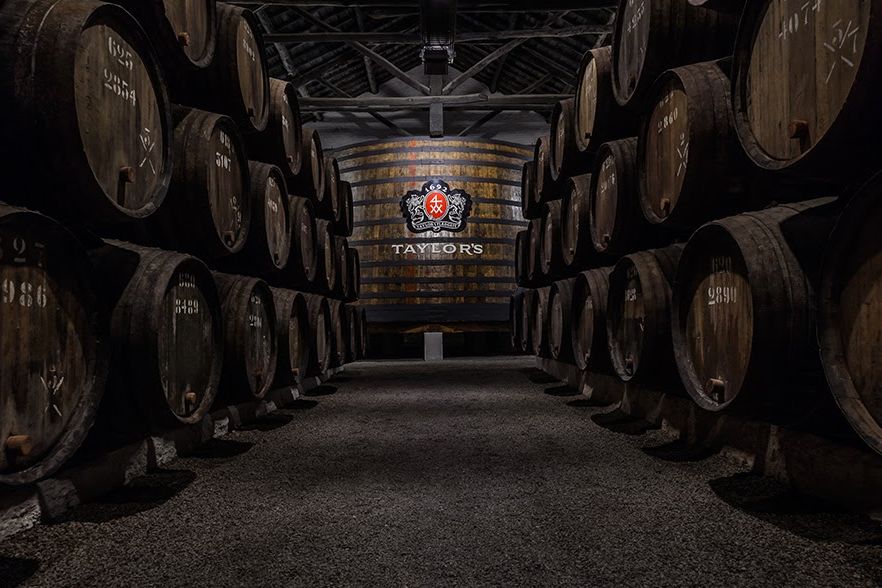 TOUR DESCRIPTION
Visit Taylor's Port cellars, located in the heart of the historic area of Vila Nova de Gaia, and uncover the winemaking traditions of the Douro region. Finally, indulge in a tasting of 2 Port wines.
Taylor's Port Cellars visit
Tasting of 2 Porto wines
Important Information
Includes
Audio-guide + tasting of 2 Porto wines: 1 Chip Dry White, 1 Late Bottled Vintage (LBV), e 1 lata Chip Dry & Tonic
Days & Schedules
Every day from
from 11h00 to 19h00 (last entry at 18h00)
Duration
Local
Taylor Fladgate Port
Rua do Choupelo, nº 250
4400-088 Vila Nova de Gaia, Portugal
Audioguide
13 languages: Portuguese, English, Spanish, French, German, Italian, Japanese, Danish, Mandarin, Dutch, Polish, Korean and Russian
Cancelation Policy
Cancel up to 48 hours in advance to receive a full refund.
Please send your request for: yellowbus@carris.pt
MORE INFORMATION
Taylor's is undoubtedly the best known and most respected of all wine producers in the Harbor. Founded more than three and a half centuries ago in 1692, the company has been family-run throughout its history. It is best known for its legendary Vintage Ports produced in its famous Vargellas, Terra Feita and Junco estates. Taylor's is a leader in the production of Late Bottled Vintage, a style of Port originally developed by the company. It is also a distinct exporter of aged Tawny Port wines and holds one of the most extensive reserves of rare wines aged in barrels. The cellars are located on the south bank of the Douro River that crosses the heart of the city of Porto. This location allows us to create the perfect oasis for visitors to relax and enjoy the spectacular view from the terrace and garden."