Douro Bridges Cruise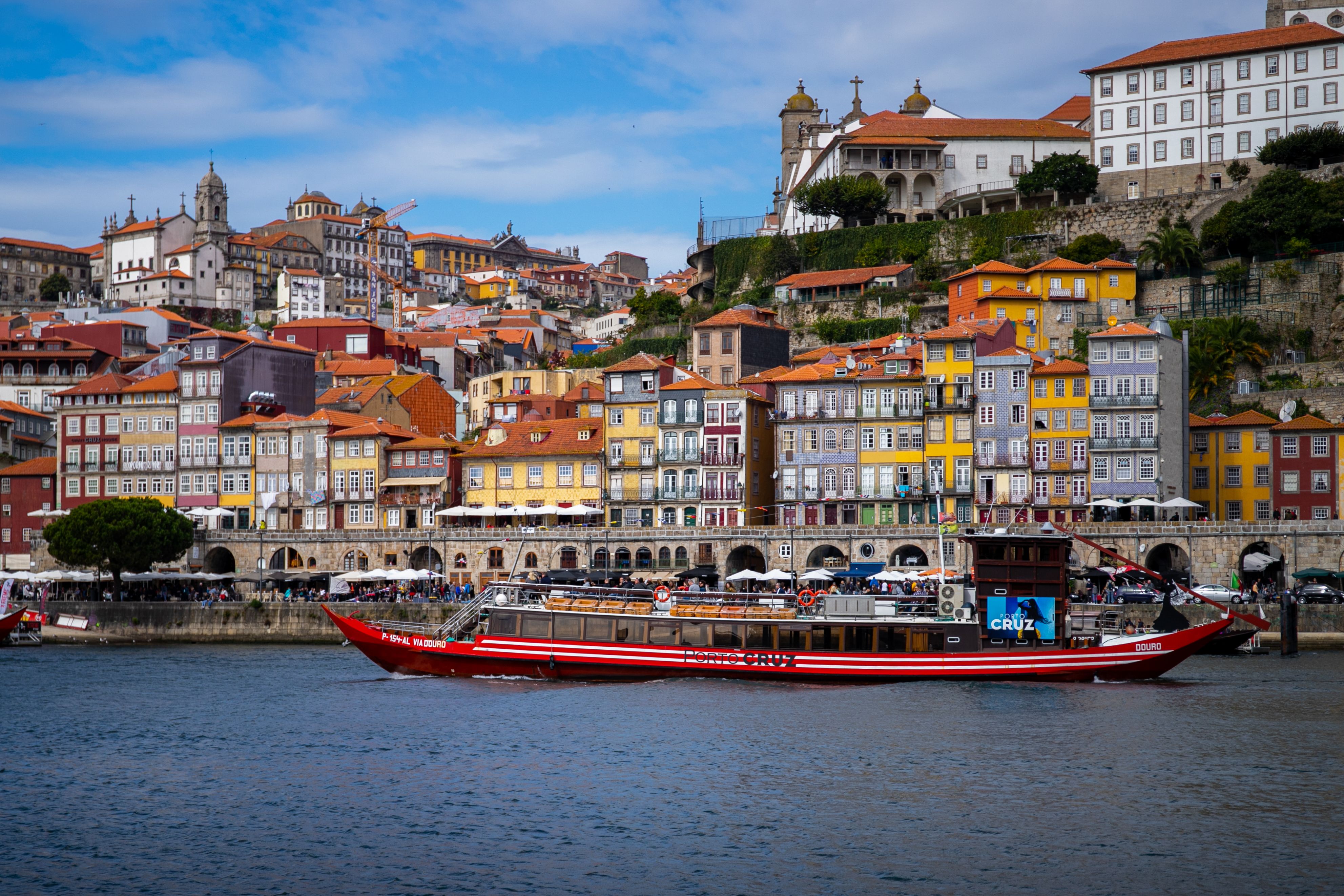 TOUR DESCRIPTION
Discover Porto from the Douro River, passing by the 6 bridges on a Rabelo, the typical boat from Porto and from the Douro Valley. Let yourself be surprised by the beautiful views of Porto and Vila Nova de Gaia.
A tour of six bridges in a traditional Rabelo boat
Best views of Porto and Vila Nova de Gaia
Audio guide to know its history
50 min
Important Information
Ticket type
Schedules
Every day
10h00 / 10h30 / 11h00 / 11h30 / 12h00 / 13h30 / 14h00 / 14h30 / 15h00 / 15h30 / 16h00 / 16h30 / 17h00 / 17h30 / 18h00 / 18h30
Departure point
Audioguide
Portuguese, English and French
Passing points
The Six Bridges: D. Luís Bridge, Infante Bridge, D. Maria Pia Bridge, S. João Bridge, Freixo Bridge, Arrábida Bridge
Cancellation Policy
The cancellation of the of the reservation for these cruises, can be made by the customer up to 48 hours before the date of the cruise with a refund of the amount paid. If the cancellation of the cruise takes place after 48 hours from the starting date of the cruise, the amount charged will not be refunded.
Redemption Instructions
In order to activate the voucher, please show it (either in print or on your smartphone) at the Yellow Bus store (Rua do Infante D. Henrique, 53): 9.00am-1.00pm / 2.00pm-6.00pm. You will receive a ticket in exchange for your voucher, which you must keep until the expiry date. Please check your ticket to know when it expires. After exchanging your voucher for a ticket, your voucher will no longer be valid.
MORE INFORMATION
One of Porto's greatest charms is the Douro River, and the city crosses it along six wonderful bridges; besides the distinct architecture of each one, each one also has a story to tell. Through the waters of the imposing Douro, and aboard a boat full of charm, we complete the scenario of an iconic city in constant connection to the river in its different perspectives.
Here, the rabelo boats moved with their barrels of Port wine to the Gaia pier, and from its waters the fishermen made their living; we will meet the picturesque Afurada, once a fishing village, today one of the most appreciated places in a visit to Porto.
On the 6 bridges cruise, we discover and live the history of Porto and the Douro River, which when it reaches the estuary and becomes quietly immense, also fills our soul.