When we plan a visit to Porto, especially for the first time, one of the experiences that cannot be missed is a Port wine tasting. And when you get to the Ribeira, it is impressive the number of cellars and reference brands that are announced on the riverside, where the barges used to dock to unload the barrels coming from the farms on the slopes of the Douro. There, one can experience the true history of this wine, and it is really worth a visit. For those who like to revisit Porto and reinvent experiences, we also have some original and impressive spots to continue enjoying a good Port wine. Come on over.
Espaço Porto Cruz
A space where wine, art and gastronomy combine in unexpected ways: here, there are many experiences not to be missed: from the 360º Terrace Lounge with fantastic views to the Douro, with good music, Port wine, friends and other cocktails; the restaurant and wine store, or the ice cream store where you can't miss the Port wine ice creams; discover the 360º Wine Journey, a tour through the valleys and vineyards slopes from where these wines originate, all in Espaço Porto Cruz, where sensory stimuli are the big bet for those who come to discover Port wine.
*The Porto Vintage Bus Tours ticket includes a visit to the cellars, with Port wine tasting
Poças Junior
A centennial family company opens its doors to its visitors and gives them a taste of the best of its three wine-producing estates; Port and Douro DOC wines, surprising blends, engaging aromas and a pleasant space where you feel like staying, listening to their stories, taking time tasting their products and getting lost in the store where you find the gift coffrets, as well as some special editions besides the classic range.
*The Porto Vintage Bus Tours ticket includes a visit to the cellars, with Port wine tasting.
Quinta da Boeira
Quinta da Boeira is a unique place where you can live different experiences: from wine production and wine tasting to deepening the knowledge of the wine regions and wines of the country, here we also find a renovated palace where a luxury restaurant is located; offices, auditoriums and a magnificent hotel make Quinta da Boeira one of the most inviting places in Porto, and one of the perfect places to taste its famous productions. Here we find the largest bottle in the world: it is part of the Portugal in a Bottle project and is in fact a tasting room, and inside it, besides providing wine tasting in a very original way, it also has a three-dimensional representation of four wine regions, and a virtual trip aboard a barco-rabelo, the traditional riverboat.
*The Porto Vintage Bus Tours ticket includes a visit to the cellars, with Port wine tasting.
Caves Calém
It is not by chance that Calém Port Wine Cellars are a reference in Port Wine. Here you can live the tradition, taste the history and get to know the different types of this world famous wine. In an imposing space where our senses are focused on the wine, its textures, colors, aromas and flavors, origin, history, in an involving way. The wine becomes an experience, crossing the taste of sweet and salty, in the cheeses and jams, discovering the type combinations in the different tastings to awaken our perception of the fruits and grape varieties that make up each wine. The Calém wine cellars are undoubtedly one of the unforgettable experiences one can take from a visit to Porto.
The Yellow City Cruises combo ticket includes a guided tour to the Caves Cálem, with Port wine tasting.
A Cave do Bom Vivant
In this cellar we find Port wines, and wines of other nationalities; and good discussions about the preferences, and characteristics of each one. Snacks and small meals are served with it: a selection of cheeses and charcuterie that enrich the wine's taste and combine different flavors, also comforting soups and sandwiches that make this place special, and cozy.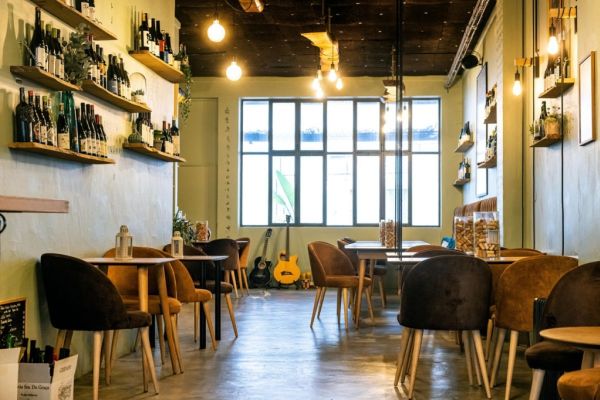 Décimosétimo
On the 17th floor of the Hotel D. Henrique Downtown we discover this space: at an impressive height and with a breathtaking view, we could see the city all the way to the sea, and have, not only Port wine in wine tastings, but also lunch and dinner and different cocktails. There is an indoor and an outdoor area, nice for a drink on warm evenings, and exposed for those who are not afraid of heights.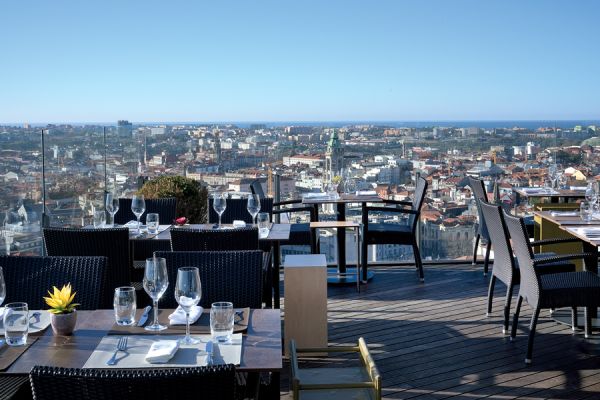 Wine Quay bar
On the Porto side, next to the river, there are wine tastings in this wine bar with an open terrace, where you can see the bustle of the Douro and taste different wines, along with appetizing tapas, selected cheeses and sausages, and good olive oil to dip your freshly made toasted bread. Don't be surprised if you find this space is always full, because it is really worth the opportunity.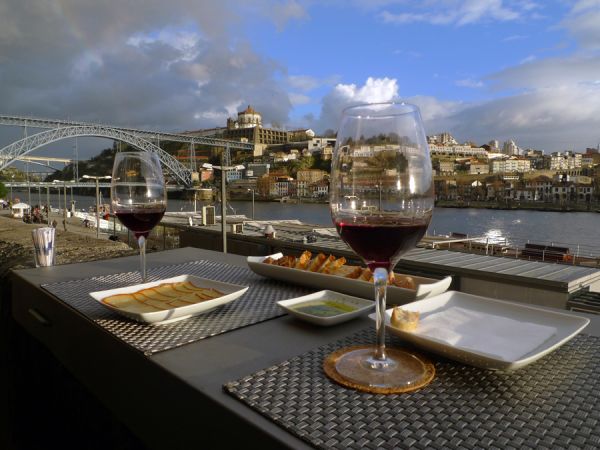 Rooftop Flores
Rooftops are here to stay, and the combination with a good Port wine is perfect. At the top of the Misericórdia Museum in Oporto, well located in a garden with sun loungers and views of the Cathedral, here time passes between drinks and good chat with friends. Besides the Port wine, several drinks and snacks are served with it, and transform a Port wine tasting in a different experience, involved by the atmosphere of a daily life in the city, in a moment of pause.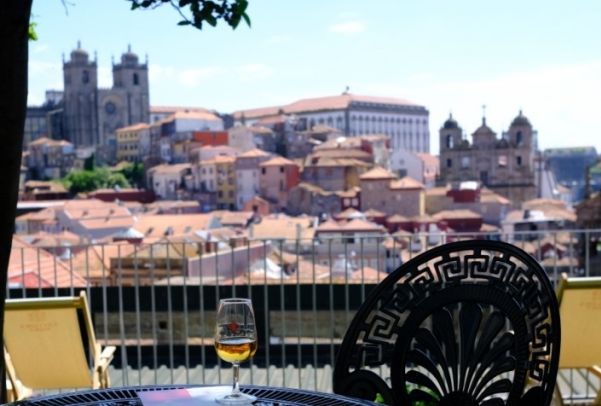 Discovering Port wine is as important as getting to know its city - that's why Yellow Bus includes wine tastings in its different Hop-on Hop-off Porto Tours tickets; we guarantee that when you discover the city with us, you discover all its essence.