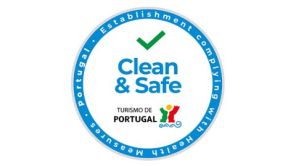 It is our commitment to ensure the health and safety of all our staff and clients.
Thus, we guarantee to ensure all hygiene and safety measures, according to the guidelines of the General Health Directorate.
Get to know all the actions developed in the protocol - Clean and Safe - certified by Turismo de Portugal.