Douro Valley & Wine Tour - Full-day tour from Porto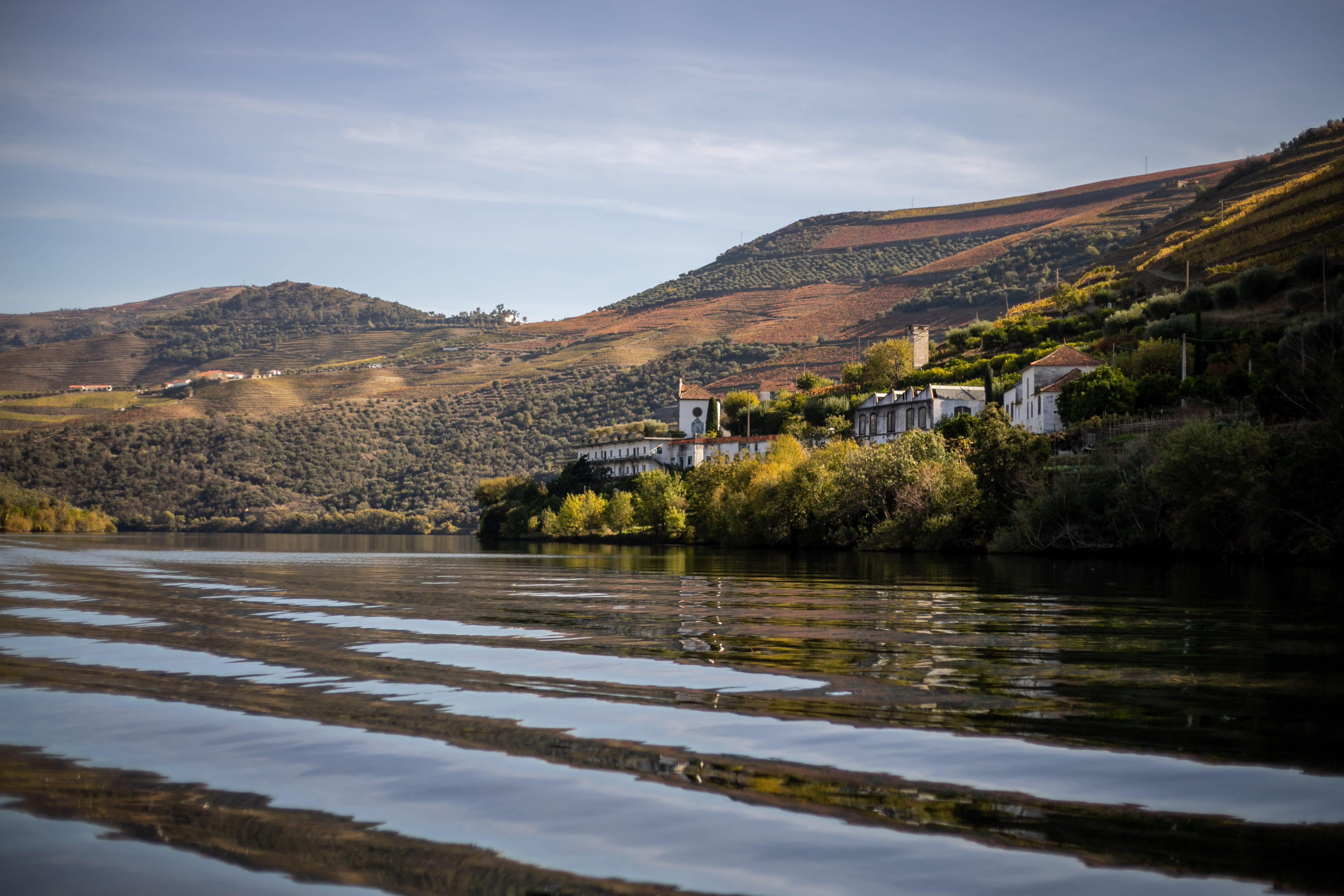 TOUR DESCRIPTION
Join us on this full day tour visiting the charming town of Amarante, passing by the historic village of Provesende and having lunch in Pinhão, the centre of the demarcated region of Port Wine. Enjoy a river cruise along the slopes of the Douro River, of amazing wine-growing landscapes, classified World Heritage. Get to know the Port Wine production processes during a tasting at Quinta do Seixo-Sandeman
Enjoy amazing views over the slopes of Douro Valley and taste the famous wine
Douro Valley Bus tour & river cruise
Stops in Amarante, Provesende, Pinhão and Quinta do Seixo
9h30 duration
Lunch option
Guided tour in English, Spanish and Portuguese
MORE INFORMATION
We leave Porto on a short trip to Amarante, a small town on the banks of the river Tâmega, populated by 17th cent. houses and famous for the grandiose church of São Gonçalo, which flanked by the bridge and green vegetation, composes a nook of great wonder. We pass by a historical village, Provesende, of baroque manors and blazoned houses, where we cannot fail to take a warm package of rustic bread or a sausage bread specialty baked in a wood oven. Already in the Douro valley we arrive at the village of Pinhão, where the pause is longer to have lunch and enjoy the slopes of farms, vineyards and viewpoints. Then, a small river cruise in the calm waters of the Douro valley, flanked by terraces of vines of cheerful colors that the sun warms up and turns into sweetness. We arrive at Quinta do Seixo, one of several wineries in the Douro valley, placed in a dazzling landscape that descends to the steep banks of the river. We get to know the process of Port wine production, surrounded by an environment of serenity and beauty, with the taste of fortified wines, by the tastings that take place there. The hard thing is to leave; the memories of a dream place we discover that really exists, are the remaining ones.
Route & Stops
DOURO VALLEY & WINE TOUR
1 - Praça da Liberdade / Av. Aliados
2 - Amarante | 45 min guided visit and free time
3 - Provesende | 10 min guided visit and free time
4 - Pinhão / Tabuaço | 2h15 free time + 50min cruise
5 - Quinta do Seixo | 1h20 guided visit and Port Wine tasting
6 - Praça da Liberdade / Av. Aliados
Important Information
Ticket type
Duration
Departure point
Praça da Liberdade Yellow Bus Kiosk(Coordinates: 41°08'46.8"N 8°36'41.9"W)
Schedules
We will be back soon. Please stay tuned to our website and social media platforms for schedules updates
Guide
Portuguese, English and Spanish
Advantages & Discounts
Wine tasting at Quinta do Seixo (Sandeman)Douro river cruiseFREE access to Porto Vintage tour (2 days)Discounts on tickets to museums, restaurants and leisure activities10% Discount in other Yellow Bus tickets
Redemption instructions
In order to activate the voucher, please present it (either in print or on your smartphone) at the Yellow Bus Kiosk, at Praça da Liberdade, which is also the meeting point for this tour.Please be at this meeting point at 9h. Please be punctual.
Usage instructions
Ticket validity: 1 trip CARRISTUR reserves the right to change, suspend or eliminate any of its touristic products or transport servicesCARRISTUR shall not be held responsible for tickets loss or theft.
Booking terms
Minimum nr. of participants: 5
Cancellation policy
Free cancellation, if not used, within 14 days after purchase. After this period the refund will not be possible.
If bought as Flexible Ticket, the voucher is valid for 180 days. If it is not possible to take the tour within this period or on the date selected at the purchase moment (Fixed Date Ticket), you can request us a date change by email, which will be made without any penalty, as long as the product is still available.
Alerts
If you have children under 4 years old, please contact +351 967 659 257 or [email protected], with at least 24h advance, in order to reserve a free seat for them.
More information
Find us at the Yellow Bus Kiosk Liberdade (9.00am-1.00pm e das 2.00pm-6.00pm)or contact Yellow Bus Customer Service- (+351) 218 503 225 (9.00am-1.00pm) | [email protected]
COVID-19 MEASURES
- The use of a mask is mandatory. The customer must bring their own mask.
- Alcohol gel available.
- Digital flyer available
- Capacity of the means of transport reduced
- Places with social distance
- Vehicles cleaned and disinfected every day