SUNSET WITH LIVE MUSIC, DRINK & SNACK
Yellow Boat Sunset Tour - Tagus River Cruise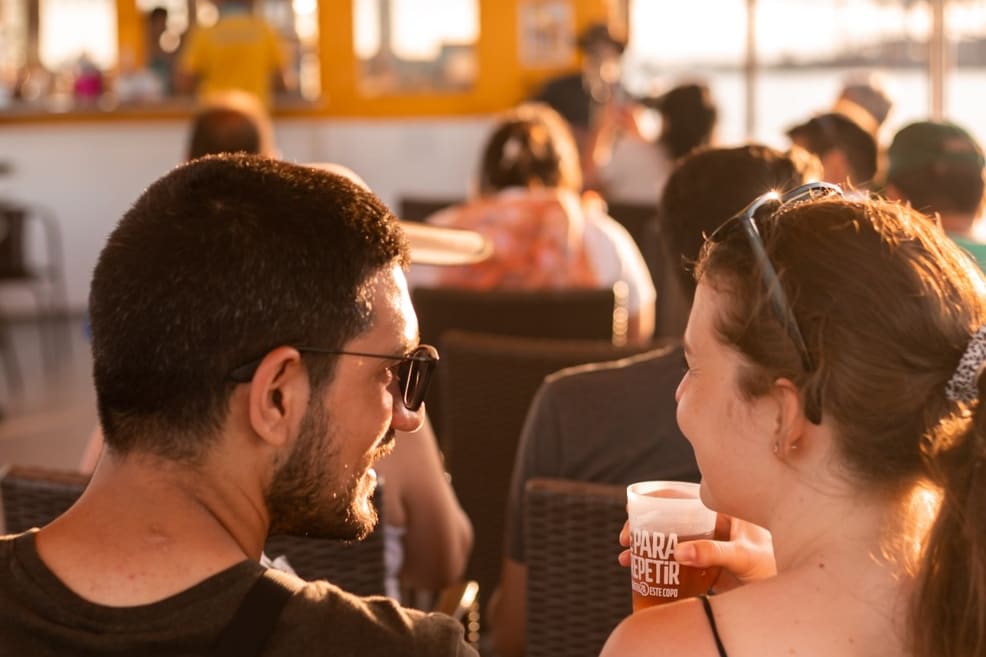 TOUR DESCRIPTION
Enjoy a wonderful sunset and the amazing Lisbon views from Tagus River, on board the Yellow Boat Sunset Tour - River Cruise. Admire the sunset and views of the city, the Christ king, the 25th Abril Bridge and the most iconic Belem monuments during the nightfall.
The Best view of Lisbon
Live Music
Drink & Snack included
Passing by the main attractions: The Christ the King, 25 de Abril bridge, Monument to the Discoveries and much more.
Bar on board
Important Information
Dates
Mon / wed / Fri /Sat
check in: 17:50
Includes
- Live music with memorable covers
- Snack & drink (1 per person):
Alcoholic beverages:
Mateus Rosé Red Fruits Sangría
Glass of wine Mateus Rosé
Glass of Port Wine
Draught beer
Non-alcoholic beverages:
Water
Sodas (Coke, Ice Tea, Fanta, Sprite )
Coffee
Snacks included::
Sweet potato snacks
Savoury snacks (croquettes , samosas and codfish cakes)
The minimum age for alcohol consumption is 18 years old.
Boarding time
Departure
Terreiro do Paço - Sul and Sueste Terminal
Duration:
Main Attractions
Comercio Square - Christ the King - 25 de Abril bridge - Trafaria - Monument to the Discoveries - Belém Tower - Electricity Museum - MAAT
More Information
Redemption Instructions
In order to activate this voucher, please show it (either in print or on your smartphone) to the crew at the departure point - Terreiro do Paço - Estação Fluvial Sul e Sueste
Recommendation
It's always cooler in the river, so we advise you to bring a sweater if it's cold outside.