2 OPTIONAL TOURS
Explore the typical neighbourhoods of Lisbon by Sitway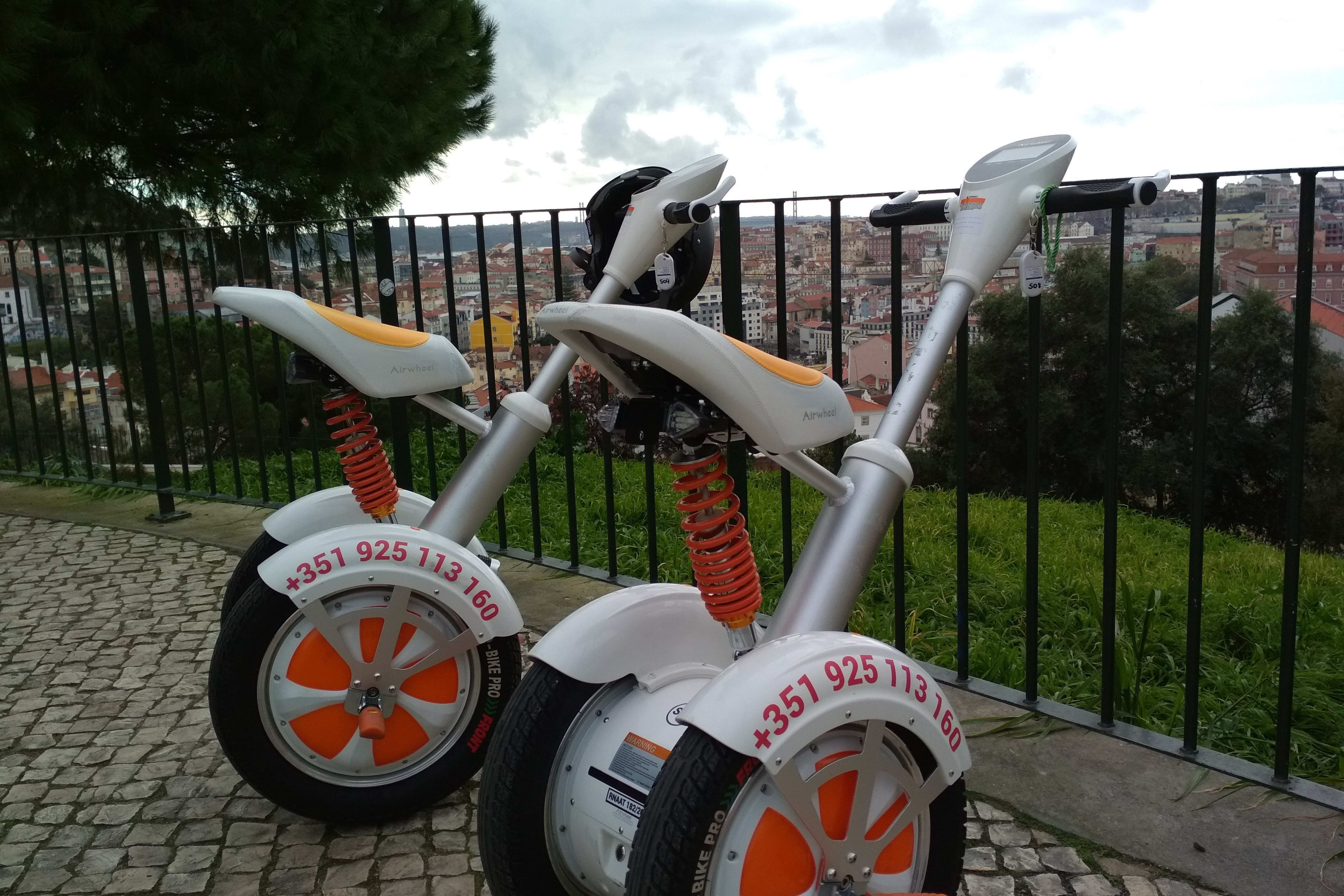 TOUR DESCRIPTION
Discover Alfama and Mouraria, two of the most typical Lisbon neighborhoods, marked by the Fado origin, tradition, and influences.
Modern and comfortable vehicle
Local Insights and driving tips from the guide
Main attractions and hidden secrets of Alfama and Mouraria
Viewpoint stops
1h or 2h tour
not recommended to pregnant women
not recommended to children under 7 Years
MORE INFORMATION
Sitway Alfama Tour - 1h | Sitway Alfama and Mouraria Tour - 2h

Explore the hills of Lisbon at ease from the comfort of a Sitway. Learn some rules of the road, and how to drive your personal transporter, before you set off. Enter the historic heart of Portugal's capital and find a maze of winding alleys. Hear how the area survived the great earthquake of 1755 and marvel at how beautifully it has been preserved. Travel down the narrow streets and through the hidden courtyards of Alfama to discover one of Europe's oldest neighborhoods. Get local insights from your guide as you enjoy the main attractions and hidden secrets of Mouraria, the quarter where the most iconic music of Portugal was born: The Fado. Get to know about the local culture of these traditional quarters and don't miss the opportunity to hear the mournful sound of fado singers in centuries-old bars. Catch the aroma of grilled sardines as you admire historic buildings and capture stunning photos from breathtaking viewpoints.