Magical Garden - An immersive night show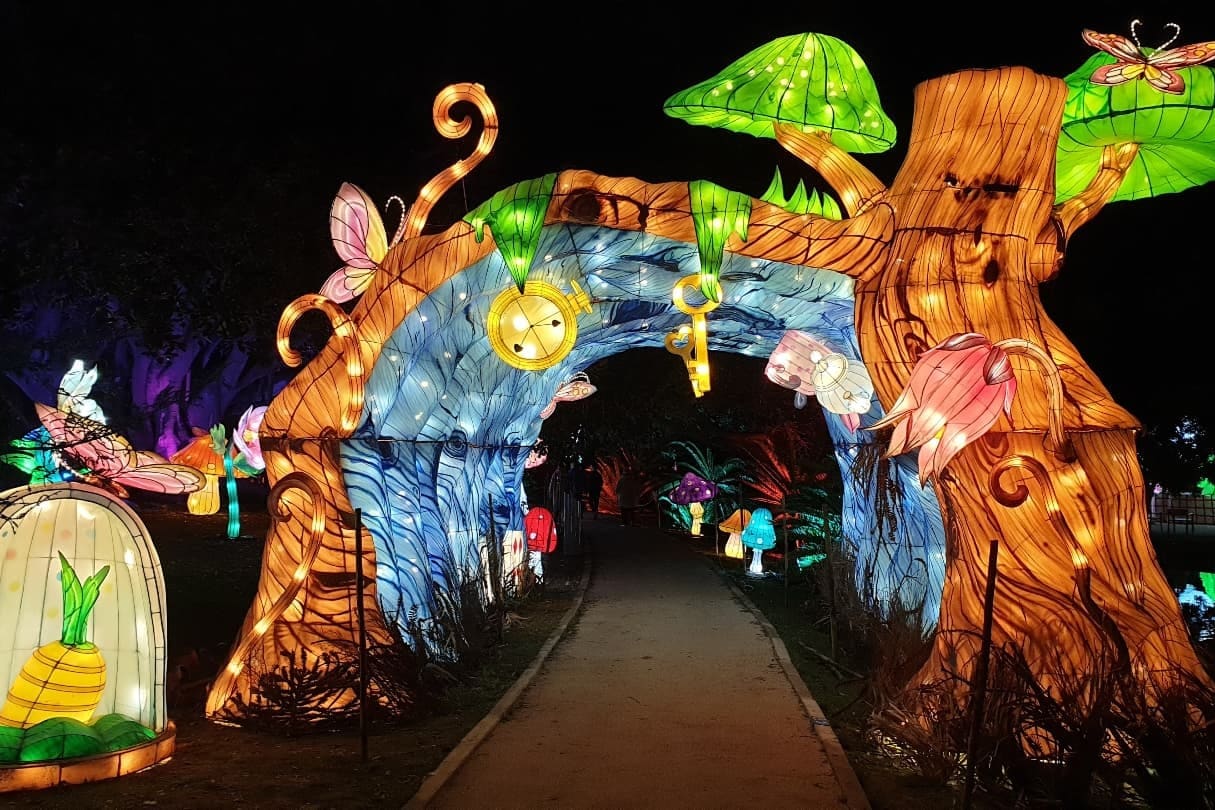 TOUR DESCRIPTION
Enter the world of Alice in Wonderland, on a magical and sensory journey in the Jardim Tropical de Belém. An immersive night show, inspired by the famous children's work, full of lights, colors, sounds and interactive magic.
Entry to Magical Garden - Alice at the Tropical Botanical Garden of Belém
A magical and sensory journey through Alice's world
Giant luminous experiences, sound environments, multimedia and interactive installations and augmented reality.
Important Information
Dates
november 18th until april 17h
Schedules
Tuesday, Wednesday, Thursday and Sunday:
6pm, 7pm, 8pm, 9pm, 10pm
Closes at 11pm
Friday, Saturday and holiday eve:
6pm, 7pm, 8pm, 9pm, 10pm, 11pm
Closes at 00:00
Localization
Jardim Botânico Tropical
Tv. Ferreiros a Belém, 41
1300 - 315 Belém
Duration
Acessibility
Accessible to wheelchairs and prams.
Experiences nº12 and nº13 are not accessible to wheelchair users and prams, however an Inclusive route was created, where they can continue their visit and enjoy the remaining 22 luminous experiences.
At nº13, you can leave the pram in a reserved area and take the route of this experience with the baby in your arms.
MORE INFORMATION
The Magical Garden - Alice, is a sensory experience inspired by Lewis Carroll's two books - Alice in Wonderland and Alice from the Other Side of the Mirror that takes us to a travel along 1km of Alice's fantasy world, where we also meet some of the famous characters, such as the White Rabbit, the Laughing Cat, the Blue Caterpillar or the Queen of Hearts. With more than 20 luminous experiences, light design, interactive and multimedia installations, as an, augmented reality app. Are you ready for an adventurous journey between reality and imagination? Show organized by oCubo.