Discover Sintra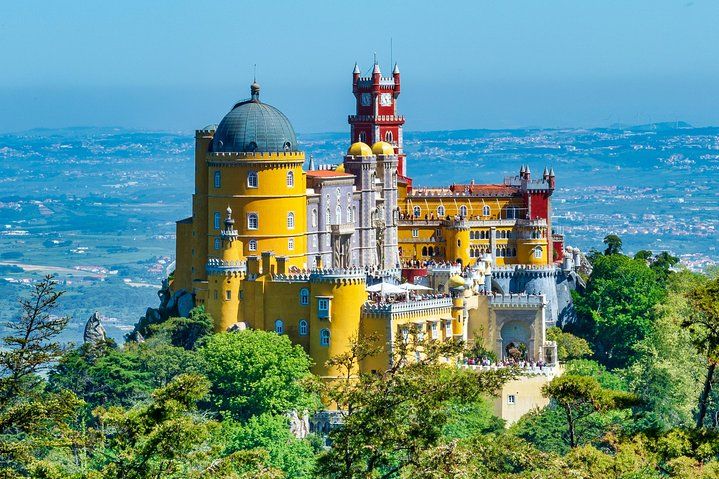 TOUR DESCRIPTION
How about a trip through Sintra? We'll get you the perfect ride! With Scotturb's Daily Tour you can travel in 2 bus lines and visit the Historical Park of Sintra, without missing a single tourist attraction.
1 Ticket, 2 Scotturb lines Tours
The highlights and monuments of Sintra
Pena Palace, The Moorish Castle and much more
Hop-on Hop-off
24 hours Ticket
Monuments and Palaces entrance
Important Information
Ticket type
24 h ticket - Hop-on Hop-off
Starting Point
Sintra Station (Avenida Miguel Bombarda nº 59)
Schedules
Every day
Line 434 - Pena circuit
9:00 – 18:30 (each 15 min.)
Line 435 - Palaces circuit
9:00 – 18:30 (each 20 min.)
Circuits
Scotturb lines
Line 434 - Pena circuit
The Moorish Castle, Pena Palace, National Palace of Sintra and Liberty Park
Line 435 - Palaces circuit
National Palace of Sintra, Quinta da Regaleira, Seteais Palace and Park and Palace of Monserrate
Voucher Exchange
Validate your voucher at our Scotturb Customer Service - Sintra Train Station - or directly with the driver, where you'll be given a ticket in exchange.
Usage instructions
After validating your voucher, you have 24 hours to travel freely by bus in Sintra (Lines: 434 / 435).
You just need to present your ticket when boarding each Scotturb bus.
For better guidance, we recommend you to collect the map before beginning your experience – please ask to Scotturb staff
More information
Tours operated by Scotturb Bus.
For more information, please contact:
Scotturb Customer Service: (+ 351) 21 469 91 25 - National landline call (Portugal)
Scotturb Service Station: Av. Dr. Miguel Bombarda 59, 2710-523 Sintra
MORE INFORMATION
Travel as many times as you want, during 24 hours, at your own pace. This way you avoid the physical exhaustion of the steep climbs and save time to make the most of it. There are 2 bus lines available, running regularly through Sintra.
Enjoy every landscape of these unique villages, and of course, don't forget to delight yourself with the traditional local sweets, the famous "travesseiro" and the mythical "queijadas". Come and discover some of the most beautiful places in Portugal! Sintra is a must-see! It is not for less that it was classified World Heritage Cultural Landscape by UNESCO, and every corner has a different mystery to reveal.
With your tourist ticket you can travel on all these lines and visit the following places:
- Pena Palace
- The Moorish Castle
- Park and Palace of Monserrate
- Quinta da Regaleira
- Seteais Palace
- News Museum
- National Palace of Sintra
- Liberty Park
Line 434 - Pena circuit - The Moorish Castle, Pena Palace, National Palace of Sintra and Liberty Park
Line 435 - Palaces circuit - National Palace of Sintra, Quinta da Regaleira, Seteais Palace and Park and Palace of Monserrate