When we return from a trip, we like to bring some souvenirs back, whether it be pictures taken, a memento for someone special, or something we like and bring back to remember or share.
Typical Lisbon evokes its own history and traditions that have always marked its daily life.
That's why walking through the hills is an experience between traveling in History and standing still in time.
Fado has been part of the typical quarters since the beginning of its existence and has never become an icon of the past: there are Fado houses all over the old town, and from the original to the reinvented songs with contemporary rhythms, there is always an artist that is ear-catching; Fado has as its themes the Lisbon's daily life, Love, the scent of sweet smelling basil, grilled sardines, and the taste of ginjinha (sour cherry liqueur).
If we talk about Love, we have the Saint of the house who is the matchmaker, Saint Anthony. Born in Alfama, invoked over the centuries by those waiting for the prince charming, he is a world famous miracle worker saint.
From Alfama to the Discoveries, it's always straight down along the Tagus, and if the vintage tramcar runs through the old hills, we also see it heading towards Belém. History, monuments and art await in this old part of town, as do the Pastéis de Belém, with their unmistakable flavor, crunchiness and creaminess, and that cinnamon aroma...
At the end of the visit we counted: three Fado CDs, a bottle of ginjinha, a package of half a dozen Pastéis de Belém, two cans of sardines, some funny magnets shaped like pots of sweet smelling basil and a mini tile with the engraving of St. Anthony.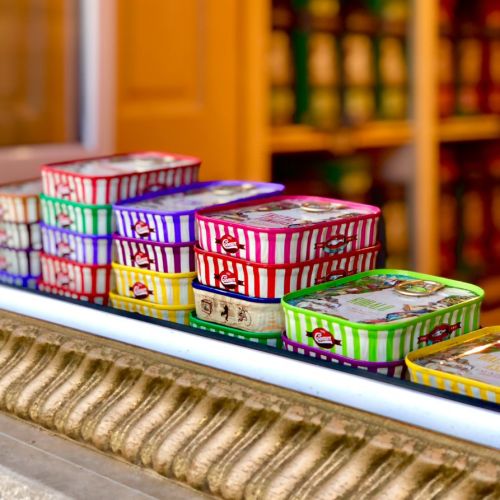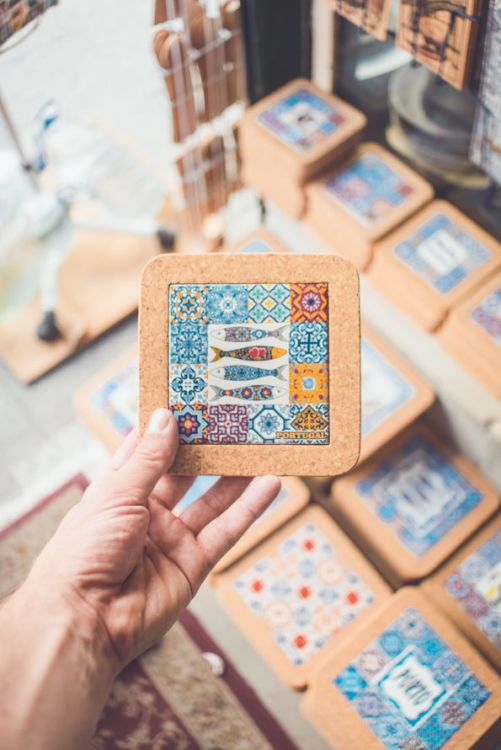 Here are some suggestions for those who visit us - small souvenirs to remember and share moments and experiences from our cities.
We look forward to your return!