OCEANARIUM ENTRANCE INCLUDED
Oceanarium + Belém and Modern Lisbon Bus Tour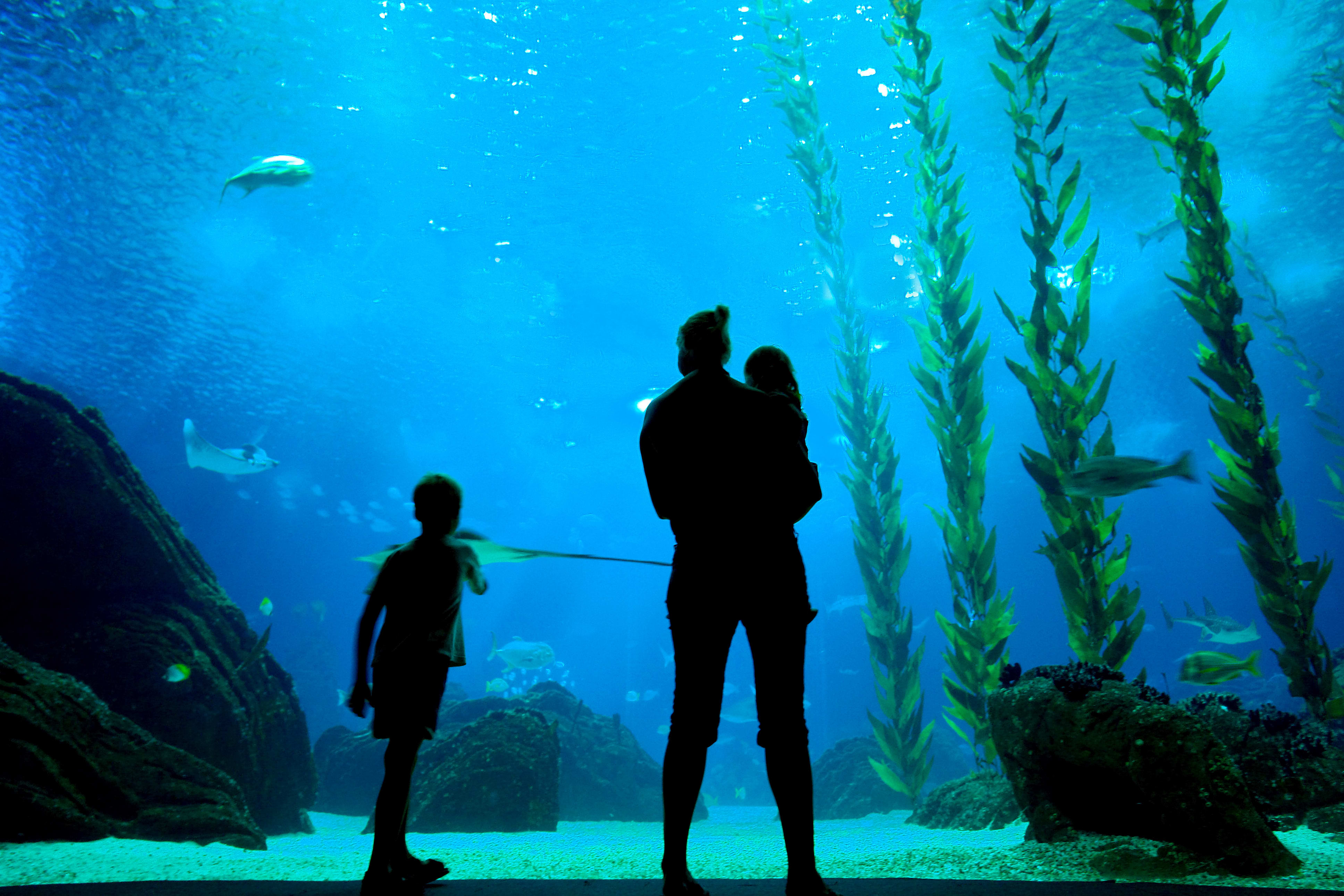 TOUR DESCRIPTION
Board this hop-on, hop-off bus and head to the riverside to see the many boats and ships in the Port of Lisbon. You can admire the newest area of the capital, the Nation's Park, built on the site of Expo '98 complete with modern architecture, leisure areas and restaurants. Here you can visit the Lisbon Oceanarium, one of the best aquariums in the world with more than 15,000 animals and over 450 different species of plants. The oceanarium entrance is only valid once it is redeemed on the Modern Lisbon or Belém lisbon Bus Tour.
Discover the highlights of Lisbon and visit Oceanarium
Combo ticket: Belém & Modern Lisbon bus tour + Oceanarium
Hop on Hop off
Stops in Belém area, Nation's Park and Oceanarium
1h30 duration tours
48h ticket validity
Free access to Santa Justa lift & funiculars and public trams
MORE INFORMATION
With this combo ticket, you will discover the most iconic locations in Lisbon. The Belém Lisbon Bus tour takes you from the historic centre to Belem, the monumental area! Here, you can get to know the History of Portugal and its imposing monuments related to the Discoveries, such as Torre of Belem, the Jerónimos Monastery and the Monument to the Discoveries. Don't miss the opportunity to enjoy a break in the gardens, and taste the pasteis de Belem! The Modern Lisbon Bus Tour takes you to Parque das Nações, the most recent area of Lisbon that hosted the 98 World Exhibition; by the Tagus river you will find several leisure activities and the Oceanarium, the second largest aquarium in Europe, with sealife from different habitats.
Routes & Stops
BELÉM LISBON BUS TOUR
• 01 Praça da Figueira
• 02 Restauradores
• 03 Marquês de Pombal
• 04 Av. José Malhoa Sul
• 05 Jardim Zoológico/Zoo
• 06 Praça de Espanha
• 07 El Corte Inglês
• 08 Parque Eduardo VII
• 09 Amoreiras
• 10 Basílica da Estrela
• 11 Torre de Belém
• 12 Padrão dos Descobrimentos
• 13 MAAT
• 14 Docas Cruise Terminal
• 15 Cais do Sodré
• 16 Rua do Comércio
• 17 Praça da Figueira
MODERN LISBON BUS TOUR
• 01 Praça da Figueira
• 02 Rua do Comércio
• 03 Yellow Boat Terminal
• 04 Lisbon Cruise Terminal
• 05 Santa Apolónia
• 06 Museu do Azulejo
• 07 Oceanário
• 08 Pavilhão de Portugal
• 09 Vasco Gama Shopping / FIL
• 10 Torre Vasco da Gama / Hotel Myriad
• 11 Campo Pequeno
• 12 Restauradores
• 13 Praça da Figueira
Important Information
Ticket type
Belém & Modern Lisbon Bus Tour: 48h (from the first validation) - Hop on Hop Off
Oceanarium: 1 visit
Duration
Belém Lisbon Bus Tour: 1h40
Modern Lisbon Bus Tour: 1h40
Departure point
Schedules
Belém Lisbon Bus Tour: 9:30 / 10:30 / 11:30 / 12:30 / 13:30 / 14:30 / 15:30 / 16:30 / 17:30
Modern Lisbon Bus Tour: 10:00 / 12:00 / 14:00 / 16:00
Oceanário: 10:00 - 20:00 (Last entry 19:00)
Audio Guide
Belém & Modern Lisbon Bus Tours:
Portuguese, English, French, Spanish, German, Italian, Dutch, Japanese, Russian, Portuguese in Brasil, Swedish, Mandarin
Advantages & Discounts
- FREE access to Santa Justa Lift and viewpoint
- FREE access to Bica, Gloria and Lavra funiculars and to Carris public trams
- Discounts on tickets to monuments, museums and leisure activities
- 25% Discount in other Yellow Bus tickets
Redemption instructions
In order to activate the voucher, please show it (either in print or on your smartphone) to the driver or another member of the Yellow Bus Team, or at the Yellow Bus Kiosk at Praça do Comércio (9.00am-6.00pm)
You will receive a ticket in exchange for your voucher, which you must keep until the expiry date.
Please check your ticket to know when it expires.
After exchanging your voucher for a ticket, your voucher will no longer be valid.
Usage instructions
Ticket validity: 48h from the first validation
Hop on Hop off: hop on and off on any stop along the route, while your ticket is valid.
CARRISTUR reserves the right to change, suspend or eliminate any of its touristic products or transport services.
CARRISTUR shall not be held responsible for tickets loss or theft.
Cancellation policy
Free cancellation, if not used, within 14 days after purchase. After this period the refund will not be possible.
If bought as a Flexible Ticket, the voucher is valid for 180 days. If it is not possible to take the tour within this period or on the date selected at the purchase moment (Fixed Date Ticket), you can request us a date change by email, which will be made without any penalty, as long as the product is still available.
More information
Find us at the at the Praça do Comércio Yellow Bus Kiosk (9.00am-6.00pm)
or contact Yellow Bus Customer Service- (+351) 218 503 225 (9.00am-1.00pm) | yellowbus@carris.pt
COVID-19 MEASURES
- The use of a mask is mandatory. The customer must bring their own mask.
- Alcohol gel available.
- Digital flyer available
- Places with social distance
- Vehicles cleaned and disinfected every day