ROUND TRIP
Aerobus - Round Trip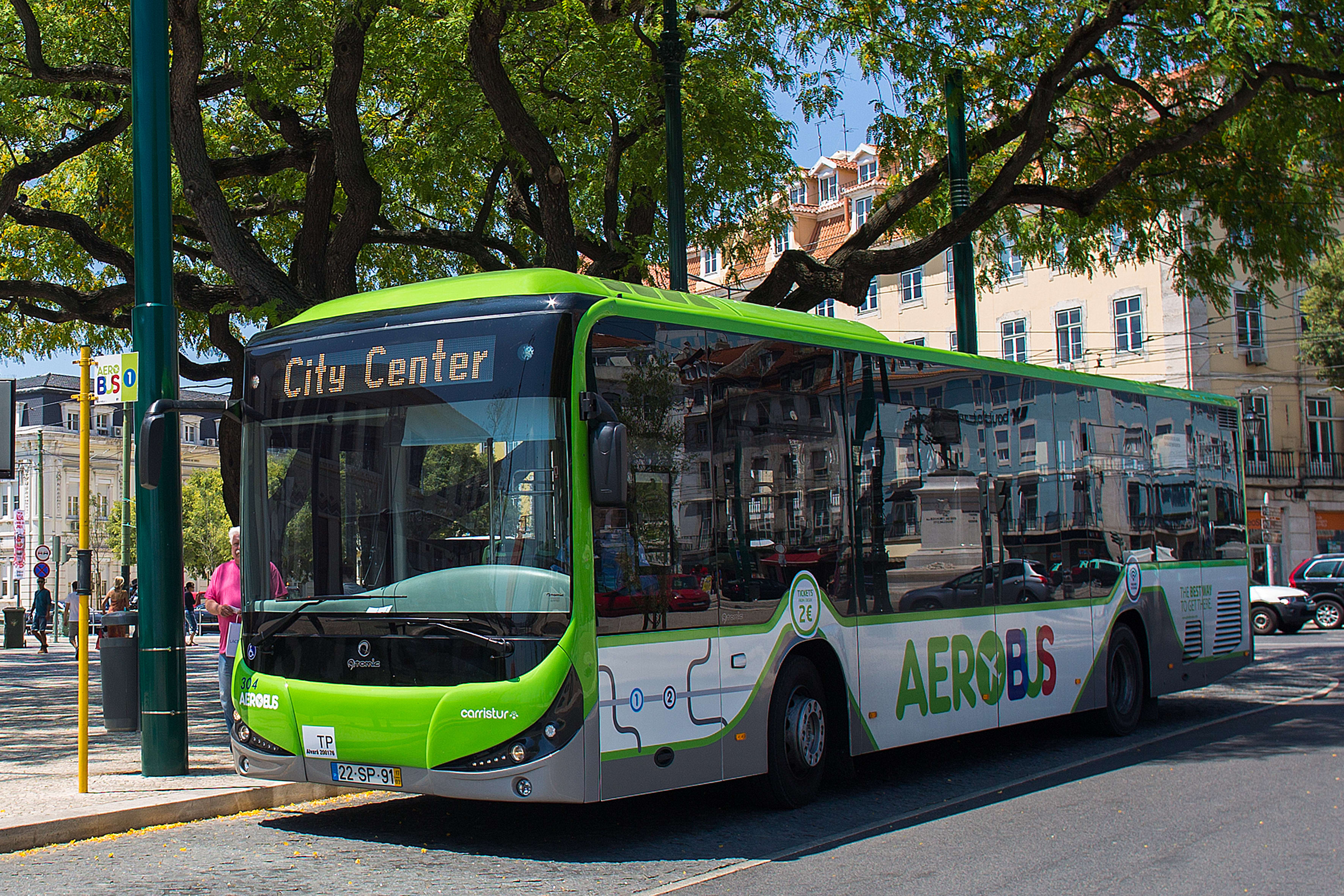 TOUR DESCRIPTION
Specialized service for regular transfers between the airport, various hotels in the city and connections outside Lisbon. Comfortable, easy and effective
Airport shuttle service
Valid for 2 trips
Frequent departures and connections
USB chargers
Luggage Storage
10% Discount in Yellow Bus tickets
Important Information
Ticket type
Duration
Linha 1: 30-40min
Linha 2: 30min (aprox.)
Schedules
We will be back soon.
Please stay tuned to our website and social media platforms for schedule updates.
Departure point
Redemption instructions
In order to activate the voucher, please show it (either in print or on your smartphone) to the driver or another member of the Yellow Bus Team.
You will receive a ticket in exchange for your voucher, which you must keep until the expiry date.
Please check your ticket to know when it expires.
After exchanging your voucher for a ticket, your voucher will no longer be valid.
Usage instructions
Ticket validity: 2 trips | roundtrip
CARRISTUR reserves the right to change, suspend or eliminate any of its touristic products or transport services.
CARRISTUR shall not be held responsible for tickets loss or theft.
Cancellation policy
Free cancellation, if not used, within 14 days after purchase. After this period the refund will not be possible.
If bought as a Flexible Ticket, the voucher is valid for 180 days. If it is not possible to take the tour within this period or on the date selected at the purchase moment (Fixed Date Ticket), you can request us a date change by email, which will be made without any penalty, as long as the product is still available.
More information
Contact Yellow Bus Customer Service - (+351) 218 503 225 (9.00am-1.00pm) | yellowbus@carris.pt
COVID-19 MEASURES
- The use of a mask is mandatory. The customer must bring their own mask.
- Alcohol gel available.
- Digital flyer available
- Capacity of the means of transport reduced
- Places with social distance
- Vehicles cleaned and disinfected every day
MORE INFORMATION
There is nothing like arriving from a more or less tiring trip and having someone to welcome us - and take us to our destination. The Aerobus shuttle service, with spaces for luggage, and comfortable seats to take us through Lisbon to the various hotels, national bus terminals, or just to drive around the city for a short stopover, is all we need. While we recharge the phone on the various existing USB's, we admire the city while the stops are announced. Save the ticket, it's your gateway to the city and for numerous advantages in our tours.
Routes & Stops
LINE 1
1- Airport Arrivals
2- Estação de Entrecampos
3- Campo Pequeno
4- Saldanha
5- Picoas
6- Marquês de Pombal
7- Avenida da Liberdade
8- Restauradores
9- Rossio
10- Praça do Comércio
11- Cais do Sodré
LINE 2
1- Airport Arrivals
2- Terminal de Sete Rios
RELATED PRODUCTS
48H PASS
Airport shuttle service
Valid for 48h
Frequent departures and connections
Accessibility for passengers with reduced mobility
USB chargers
Luggage Storage
10% Discount in Yellow Bus tickets