SUSPENDED TOUR. WE HOPE TO BE BACK SOON!
Discover Guimarães on a hop-hop-off bus tour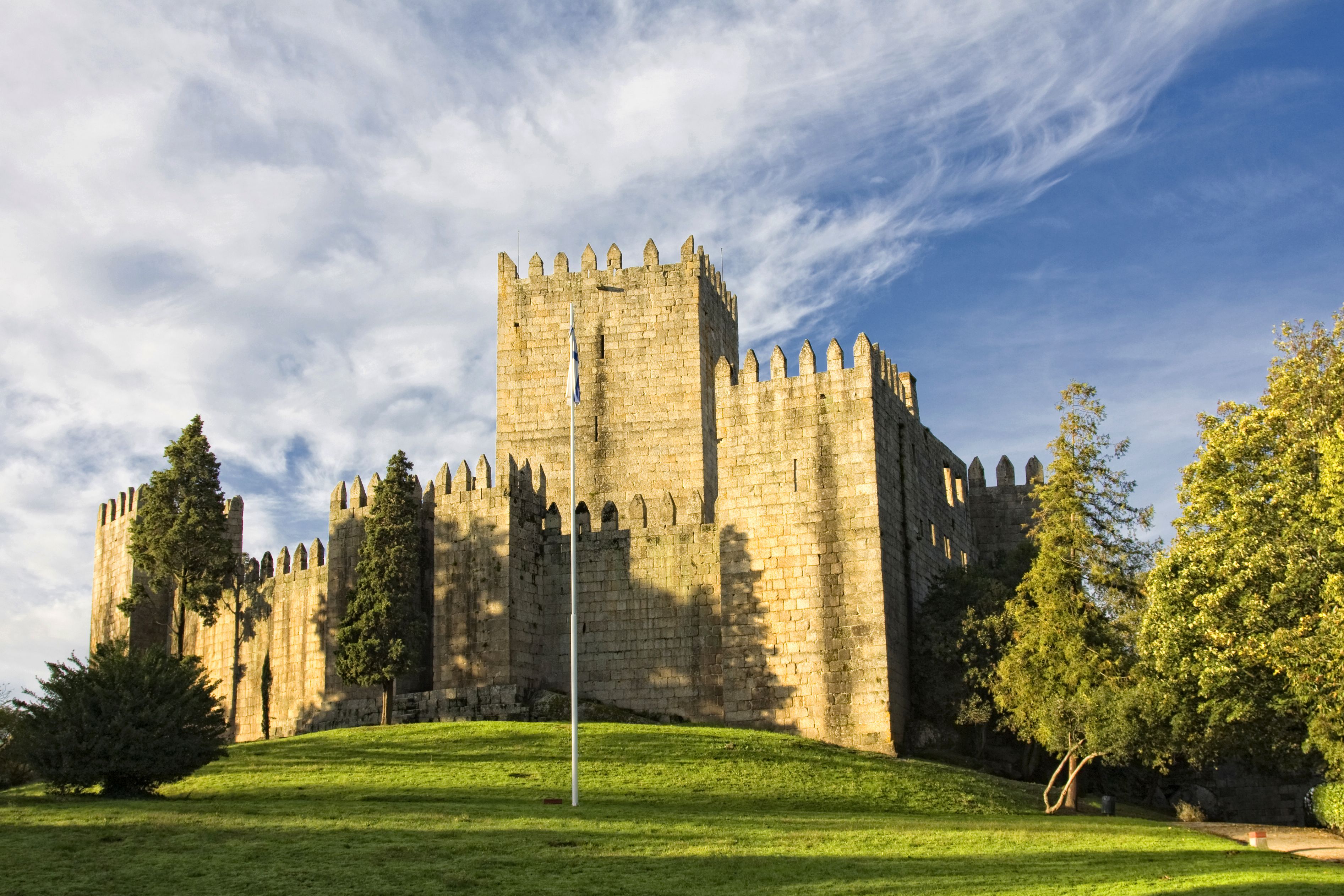 TOUR DESCRIPTION
Get on board a minibus hop-on hop-off tour and discover the main tourist spots of the city where Portugal was born.
The best Guimarães views
Hop-on Hop-off
Duration: 1h00
Ticket validity: 24h
10% Discount on other Yellow Bus products
MORE INFORMATION
Situated at Minho region, Guimarães is know by the city where Portugal was born, being one of the most important in the Country's history. Discover Guimarães on an open-top minibus, opperating in hop-on hop-off system. The city streets and monuments exhale history and charm.
The historic center of Guimarães is considered Cultural Heritage of Humanity and is rich in beautiful gardens and appealing esplanades. In this area is possible to find some of the most iconic tourist spots, such as Largo do Toural, Largo da Oliveira, Santa Maria Street and Saint Gualter Church.
Visit also the spectacular Guimarães Castle, one of the Seven Wonders of Portugal. Near it, is possible to see a statue of D. Afonso Henriques, the 1st portuguese king, and the Palace of the Dukes of Braganza.
Don't forget to taste some of the regional gastronomic specialties and to enjoy a trip on the Guimarães Cable Car to Penha.
Route & Stops
GUIMARÃES TOUR
1 - Alameda de S. Dâmaso
2 - Rua de Santo António
3 - Paço dos Duques de Bragança | Castelo de Guimarães
4 - Largo Condessa de Mumadona
5 - Largo do Toural
6 - Av. D. Afonso Henriques
7 - Rua Eduardo Manuel de Almeida
8 - Guimarães Shopping
9 - Plataforma das Artes
10 - Largo do Toural
11 - Av. D. Afonso Henriques
12 - Estação de Comboios
13 - Zona de Couros
14 - Teleférico
15 - Alameda de S. Dâmaso
Important Information
Ticket type
24h (from first validation) - Hop on Hop Off
Duration
Starting point
Schedules
Easter Week & Summer (June - October)
Except Monday
9:30 - 12:30 | 14:30 - 17:30
Every: 60min
Audio guide
portuguese, english, spanish, german, italian, french
Advantages & Discounts
10% Discount on other Yellow Bus products
Redemption instructions
In order to activate this voucher, please show it (either in print or on your smartphone) to the driver or another member of the Yellow Bus Team at Alameda de S. Dâmaso (9:30-17:30)
You will receive a ticket in exchange for your voucher, which you must keep until the expiry date.
Please check your ticket to know when it expires.
After exchanging your voucher for a ticket, your voucher will no longer be valid.
Usage instructions
Ticket validity: 24h from the first validation
Hop on Hop off: hop on and off on any stop along the route, while your ticket is valid.
CARRISTUR reserves the right to change, suspend or eliminate any of its touristic products or transport services.
CARRISTUR shall not be held responsible for tickets loss or theft.
Cancellation policy
Free cancellation in case of non-use of the ticket, within 14 days of purchase.
If you have purchased with the option - open dated - the voucher is valid for 180 days from the date of purchase.
You can, however, email us to change the date, which will be done without any penalty, as long as the product is available.
More information
Find us at the at Alameda de S. Dâmaso (9:30-17:30)
or contact Yellow Bus Customer Service- (+351) 218 503 225 (9:00-15.00) | yellowbus@carris.pt
COVID-19 MEASURES
- The use of a mask is mandatory. The customer must bring their own mask.
- Alcohol gel available.
- Capacity of the means of transport reduced
- Places with social distance
- Vehicles cleaned and disinfected every day