Sete Cidades Tour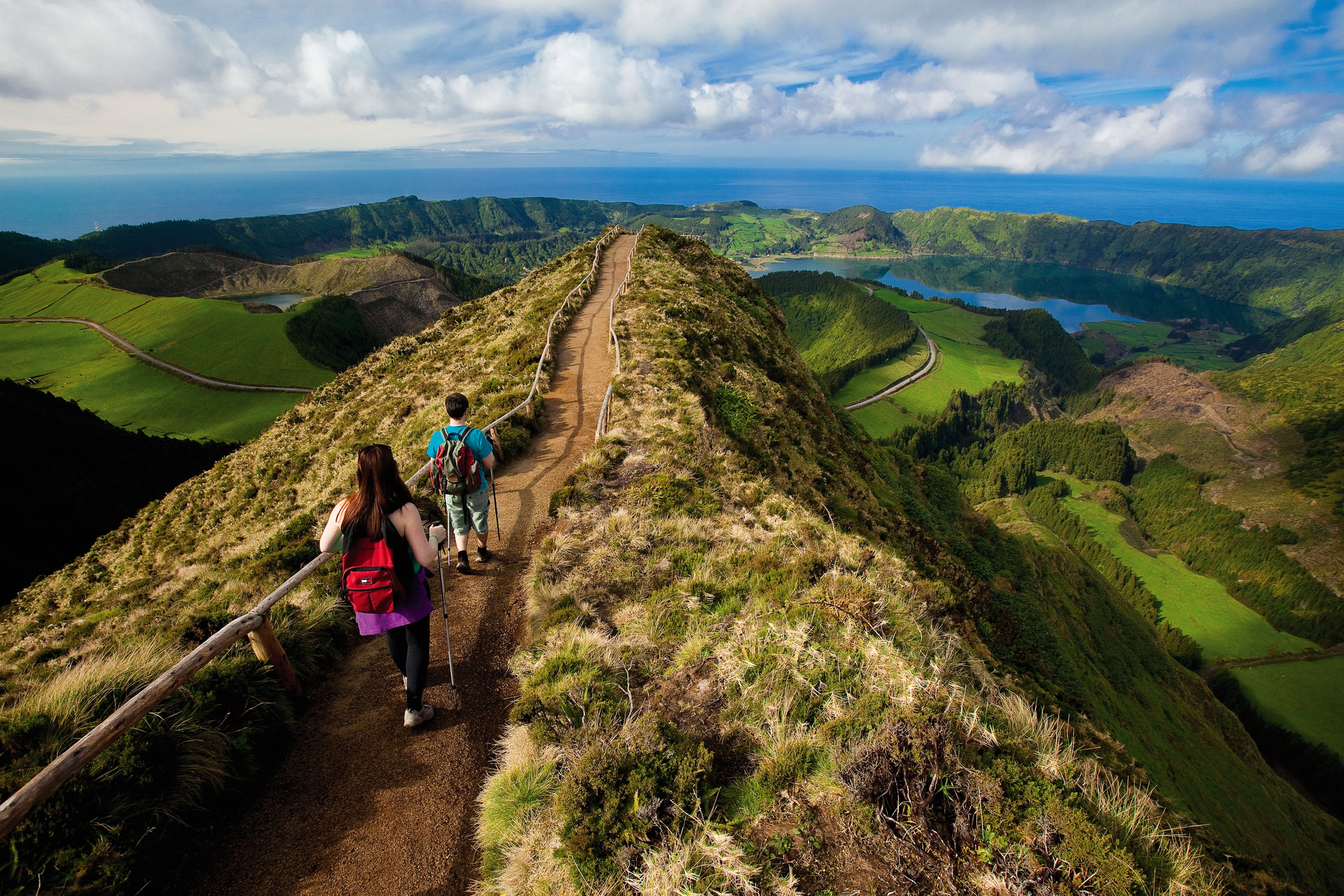 TOUR DESCRIPTION
Before the "Seven Cities" we're going to see the city of Ponta Delgada, then moving to one of the most impressive views (and most sought) in the island, the Vista de Rei.
The best viewpoints of São Miguel island
Hop on Hop off
Stops in Lagoa Lagoa do Canário, Lagoa Sete cidades
1h50 duration
24h ticket validity
Important Information
Ticket type
24h (from the first validation) - Hop on Hop off
Duration
Starting point
Schedules
We will be back soon.
Please stay tuned to our website and social media platforms for schedule updates.
Audio Guide
Português, Inglês, Espanhol, Francês, Italiano, Alemão, Holandês, Sueco
Advantages & Discounts
- 10% Discount in other Yellow Bus tickets.
Redemption instructions
In order to activate the voucher, please show it (either in print or on your smartphone) to the driver or another member of the Yellow Bus Team, or at the Yellow Bus Kiosk at Praça do Comércio (9.00am-6.00pm)You will receive a ticket in exchange for your voucher, which you must keep until the expiry date.Please check your ticket to know when it expires.After exchanging your voucher for a ticket, your voucher will no longer be valid.
Usage instructions
Ticket validity: 24h from the first validation. You can hop-on and hop-off on any stop along the route, while your ticket is valid. CARRISTUR reserves the right to change, suspend or eliminate any of its touristic products or transport services. CARRISTUR shall not be held responsible for tickets loss or theft.
Cancellation policy
Free cancellation, if not used, within 14 days after purchase. After this period the refund will not be possible.
If bought as a Flexible Ticket, the voucher is valid for 180 days. If it is not possible to take the tour within this period or on the date selected at the purchase moment (Fixed Date Ticket), you can request us a date change by email, which will be made without any penalty, as long as the product is still available.
MORE INFORMATION
We leave from Ponta Delgada to one of the most impressive views (and most sought) in the island, the Vista de Rei.Bring hiking shoes because Canary Lake and the Seven Cities Lagoon will make you set off to discover!
Route & Stops
01 Forte de São Brás
02 Casino
03 Lagoa das Empadadas
04 Lagoa do Canário
05 Vila das Sete Cidades
06 Vista de Rei
07 Forte São Brás